We want to tell you about a wedding between a Panda and a Polar Bear. About a Twin-Antenna agreement between AEGEE-Warszawa and AEGEE-Aachen. About friendship and a lot of cool things to come!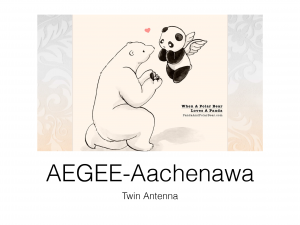 During Agora Cagliari, the general assembly of AEGEE-Europe, AEGEE-Warszawa and us became twin antennae. What does this mean? It means, we work together. We help each other, we visit each other, we organize things together. Both AEGEE-Warszawa and we are quite strong locals, but in different situations. Students and recruitment in Poland are very different from those in Aachen, and we are sure we can learn a lot from each other.
Not to forget, that Warszawa is a very nice city!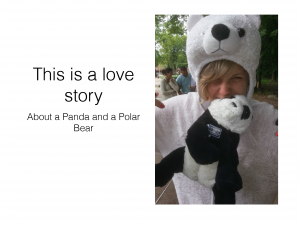 It is also a lot more than just a partnership. The mascot of AEGEE-Aachen is a polar bear, and the mascot of AEGEE-Warszawa is a panda. It seems that they match quite well! It is a love for each other, for AEGEE, for Europe.
The love started in Warszawa, where the pre-event "Never say no to Warsaw" for the EBM Lublin took place. The EBM is the second statutory event of AEGEE-Europe, where the thematic vision of AEGEE is discussed.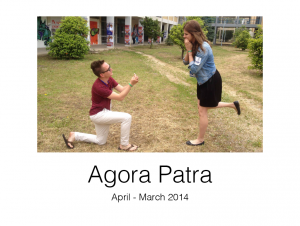 Spring! The season where the butterflies wake up! After discussing the idea of becoming Twin-Antennae, we decided to formally propose to our friends from Warszawa – and they said yes!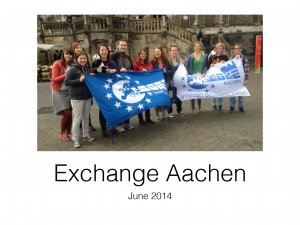 So much for proposing, but the pandas wanted to get to know Aachen. After all, they would come here more often. How is this city of Charlemagne? We wrote an article about this!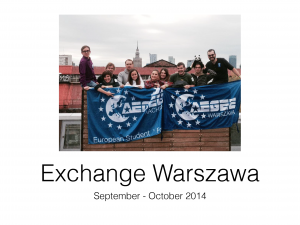 The wedding was about to come, and we wanted to visit before we went to Italy to get married! The lovely pandas showed us their city, hospitality, friendship, pubs and more!
And finally, we got married!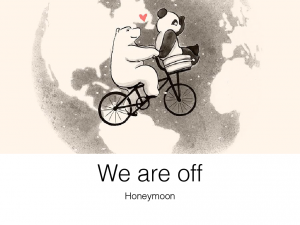 After all of these preparations, the wedding and more, we are now off to start our honeymoon, and our first year as Twin Antennae! We are looking forward to a many new experiences together with our new partner (local)!